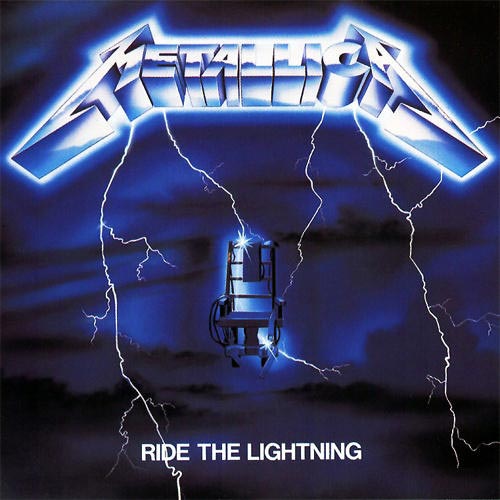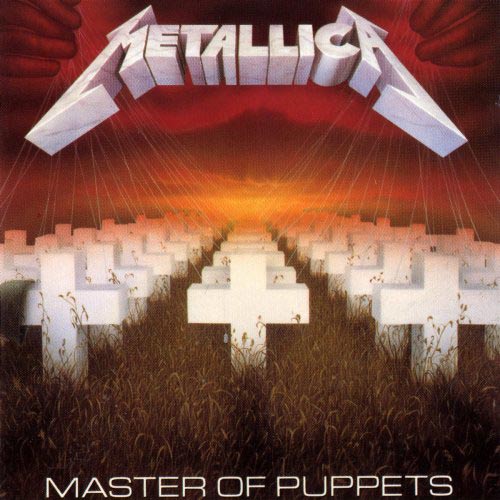 Metallica – Ride the Lightning vs. Master of Puppets
or: Why "Ride" is the better record.
Cover artwork
Ride the Lightning captivates in beguiling blue, but Master of Puppets' cover is so iconic that the point goes to "Master".
Ride: 0 Master: 1
Intro
The intro to "Fight Fire with Fire" is a permanent part of my life, and since I heard it when the first snow fell in 1985, I always think of this epochal album when I hear snow.
Musically, the intro to "Master of Puppets" is even more exciting and dramatic. This point also goes to "Master".
Ride: 0 Master: 2
First song
"Fight Fire with Fire" or "Battery"? A decision is not possible, both get one point.
Ride: 1 Master: 3
Second song
"Master of Puppets" is better composed, but "Ride the Lightning" is harder and more dramatic.
One point each for both.
Ride: 2 Master: 4
Third song
"The Thing that Should Not Be" is awesome, but "For Whom the Bell Tolls" is one of the greatest band anthems.
One point for "Ride".
Ride: 3 Master: 4
Fourth song, the ballad
"Welcome Home (Sanitarium)" is great, but "Fade to Black" is godlike.
One point to "Ride".
Ride: 4 Master: 4
Fifth song, opener of the B-side.
"Trapped Under Ice" goes off like a rocket, but "Disposable Heroes" is then an angry, desperately accusatory work of absolute excellence.
Point to "Master".
Ride: 4 Master: 5
Sixth song, the "Filler".
Of course, if we're talking about a weaker song here, that means these two songs would only get 10 out of 10 points, not 11 out of 10.
"Leper Messiah", despite its lengths, is better than "Escape" with its inexplicable drumbeats beside the line, though.
Ride: 4 Master: 6
Eighth or seventh song, the instrumental.
"Orion" is breathtaking, sombre and touching. However, it is no match for the song of the century "Call of Ktulu", perhaps the best Metal instrumental in 200,000 years of human history.
Ride: 5 Master: 6
Seventh or eighth song – what's left over
"Damage, Inc." is cool, but "Creeping Death" is one of the greatest band anthems ever.
I was in Lisbon at a Workers' Party street party. What did the band play there? Of course "Creeping Death", not "Damage, Inc."!
Ride: 6 Master: 6
Sound
The very compressed sound on "Master of Puppets" really gets on my nerves and doesn't stand a chance against the unpolished brute sound of "Ride the Lightning".
Ride: 7 Master: 6
Overall impression
Two milestones, two adorable works of the century.
But the raw elemental power and impetuosity of "Ride the Lightning" was lost afterwards.
Ride: 8 Master: 6
So the winner is clearly "Ride the Lightning"!
"Kill Em All" I love idolatrously, but I didn't rate it here, as I only wanted to review the two albums that compare so closely.
"… And Justice For All" would very well be comparable, but for me it falls completely out of the running due to its long-windedness and cheekiness towards Jason.
"Metallica" is a great, fantastic heavy rock hit album, but doesn't fit in this place.
All the other albums are far from brilliant, but they are also quite good; I listen to them once or twice a year. All of them, including "Lulu" and "St. Anger". They are not that bad.
(merula)