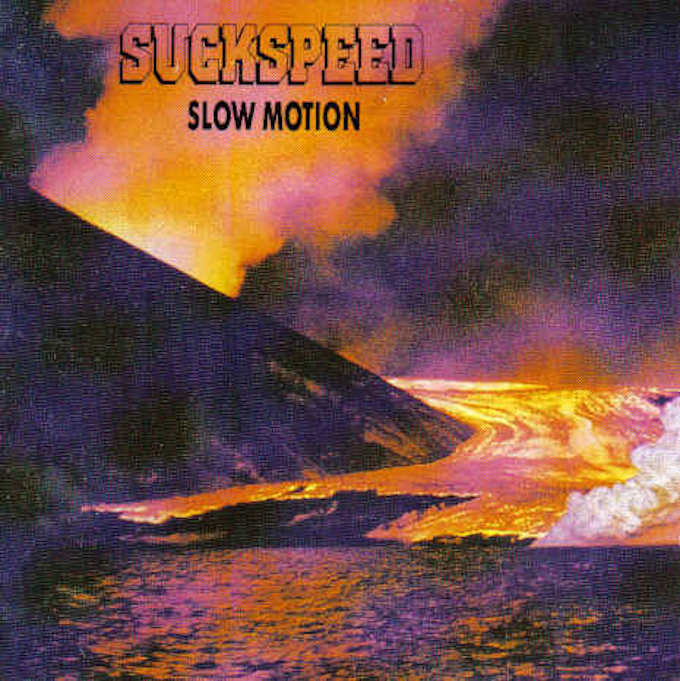 Suckspeed – Slow Motion
We Bite
38:54 min
1991
Crossover
About 30 years ago, crossover didn't mean that a few soupheads mixed techno with funk and rock "in a completely original way." No, this wonderful genre only needed two ingredients: hardcore punk and thrash metal.
D.R.I, Cro-Mags and Gang Green are particularly worth mentioning from this era, from the GDR Bottled and Suckspeed from West Germany.
The latter used a lot more over a career of three albums; especially on this second album, Led Zeppelin must be mentioned.
"Try Harder" is the name of the first song and it's a real piece of work. Gentle sounds, a filigree plucked guitar herald the album. Everything has its time to develop.
The album title "Slow Motion" is no coincidence.
Then the warmly distorted bass kicks in, followed shortly by the drums, and at this moment at the latest, the very special sound stands out, overflowing with spatiality, directness and warmth. The song builds and builds, then we hear Michi Bothes' damn cool, relaxed hardcore voice, and the song finds its strong, headbanging animating main theme.
Would you like a little more speed? You're welcome, because the proto-speed metal punk classic "Steppenwolf" follows with the iconic lyric line "Freedom is just another word for nothing left to loose"; next to "Get Away" and parts of "Luxury Town" the fastest material on the album.
But a major part of the record also lies on those very dragging groovy bangers in the middle section, like "In My Bed" (can only be good) or "Guernica".
I love the album with all my heart. I saw the band live four times, the last time (Club im Park, Fürstenwalde) I drank their beer, which I'm still sorry about today.
The formation no longer exists, but their legacy does.
"Slow Motion" is available second-hand at several dealers, and always cheaper than the new one by As I Lay Dying or Kid Rock.
So get off your butts and treat yourself to something really good!
(m)