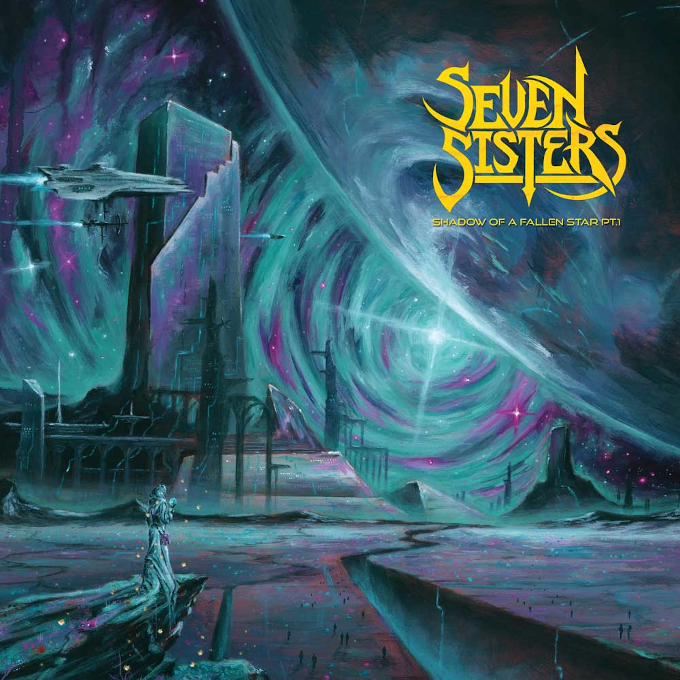 Seven Sisters – Shadow of a Fallen Star Pt. 1
Dissonance Productions
40:09
Heavy Metal
Ah, so many albums are released these days, and I have to admit that without the fantastic Irishman Máirtín Mac Cormac, I probably wouldn't have taken any notice of this English band. Which would have been an indescribable loss for the rest of my life, as I have now realised.
The album begins with a not-too-long, inviting intro. Majestic and epic, it makes you look forward to more.
"Beyond the Black Stars" shines with many successful tempo changes and a progressive atmosphere, reminding me a little bit of the revered Secrecy from Bremen.
And then it really gets going: "The Artifice" is the most beautiful, most graceful song – try to believe me! – since Warlord's "Lost and Lonely Days". What masters of their musical craft!
My jaw drops, my heart glows, I listen to this album almost every day.
And I swear to you, the further material doesn't let up! Every single song is an anthem, filled with epic, drama and melancholy, carried by Kyle McNeill's crystal clear, pleasant high voice.
It hardly needs to be mentioned that every musician in the band has a grandiose command of his instrument, but at no point does a note appear that is not appropriate to the song.
The production is clear and powerful – contemporary, not modern; and at this point the cosy blue SciFi cover artwork should not go unmentioned!
The two older band albums will be my next purchase; but above all I rejoice because this album title here includes a "Pt. 1". So more is on the way!
If only life could always be as beautiful as during these forty minutes of listening pleasure!
(m)